Rehabilitation
ENVIRONMENT
Gregori International is a partner in urban planning policies in the rehabilitation of unsanitary areas - such as mining sites- landfills - which represent an environmental, social and health disaster.
Gregori International is committed throughout the transformation process of these polluted sites, defining the best solutions in terms of safety, control of environmental and social impacts, at an optimized cost.
The innovation of this approach leads to the creation of new safe living spaces in terms of hygiene and sanitation but also to the development of economic, recreational and social activities.
.
 Rehabilitation of polluted sites
The transformation process
Study and consultation phase – durée : 3 à 6 mois.
Definition of the most suitable solution in consultation with the authorities and the population.
-Site security (geotechnical study, remodeling, stabilization)
- Control of environmental impacts (leachate collection and treatment, biogas collection, stormwater management)
- Land reclamation (waste energy balance, economic or recreational activities, landscaping)
- Control of social impacts (Integration of the informal sector, for example the activities of the rag pickers).
WORKS PHASE – Duration: 3 to 6 months
Gregori International carries out, alone or in partnership, all the works of rehabilitation of the landfill :
Earthworks and waste reclamation
Waterproofness and installation of the Geomembrane
Drainage, catchment and collection of leachate and biogas (methane)
Leachate treatment prior to release to the natural environment
Transforming biogas into energy
Revegetation
Environmental and social monitoring plan
POST OPERATION AND MAINTENANCE FOLLOW-UP – duration : up to 30 year
- Effluent management with monitoring of receiving environments
- Green Space Maintenance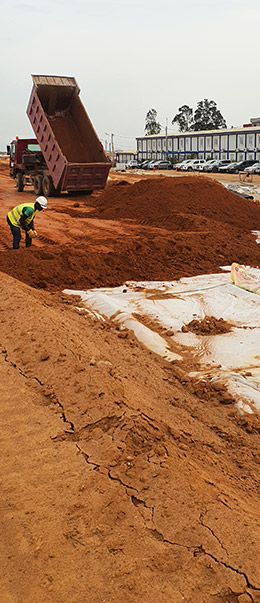 Landfill rehabilitation reference
Gregori International's achievement
Design Construction Rénovation Reforestation Maintenance 
Facing up to all technology challenges
Rehabilitation of landfills, extraction sites, reforestation, and more generally of soils that have suffered from environmental degradation
Preliminary soil studies
Earthworks, modelling
Establishment of overhead biogas and leachate collection networks
Supply and installation of final cover of vegetable soil
Drainage system
Construction of nurseries
Landscaping: transplantation, planting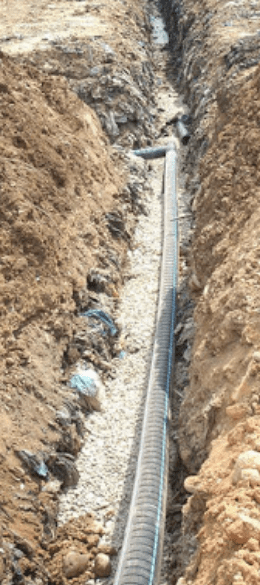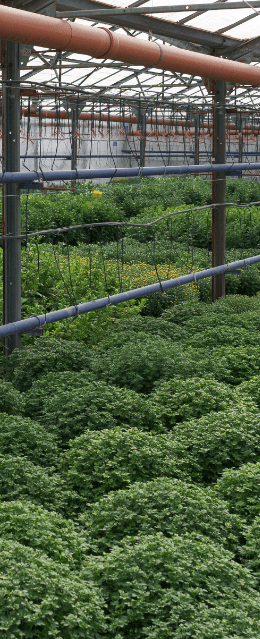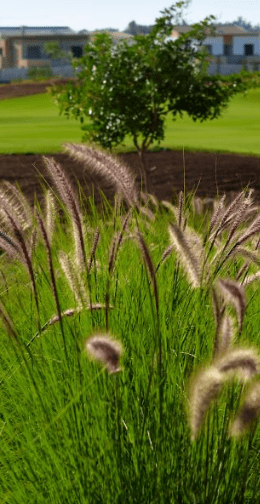 Recovering and rehabilitating polluted areas to create new uses
You have a site rehabilitation project? Gregori International teams intervene to build an environment to lead to the deployment of economic, recreational and social activities