Sports
FIELDS
Over 30 years of experience in sports turf growing methods. Gregori International is now an expert in the construction, renovation, and restoration of your sports fields. This expertise has shown results for clients to host large competitions in compliance with different Sports officials federations ( FIFA, UEFA, IAAF, ICC, etc.). Gregori international will support your project, from the beginning to the end.
Construction and renovation of sports fields
Our sports fields services
In collaboration with the biggest manufacturers in the world, we offer a full range of technical solutions dedicated specifically to each project's conditions. Gregori International's role is first to advise you on the choice of your sports turf according to the usage of the surface and second to provide guide on the project's specificities and context.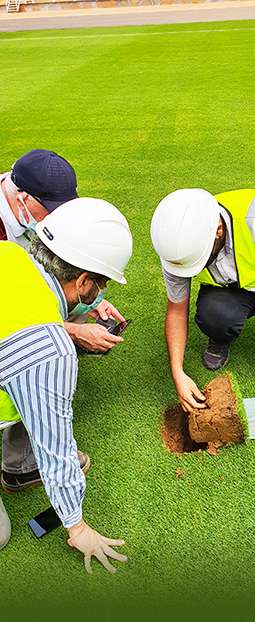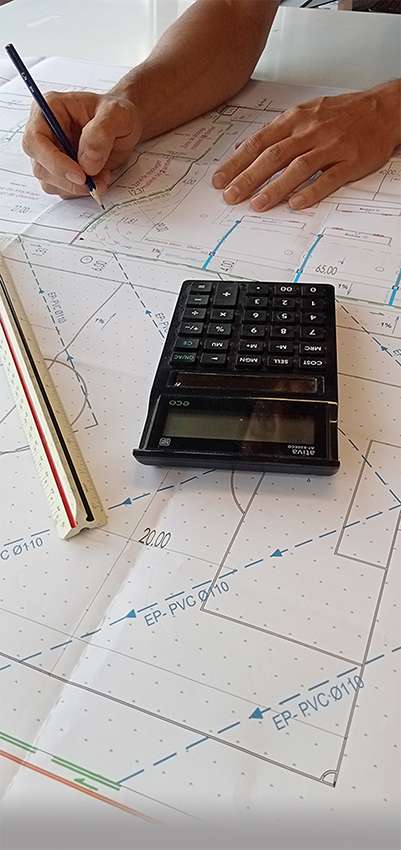 Step 2 : Drainage network


Step 4 : Growth substrate

Step 5 : Watering after seeding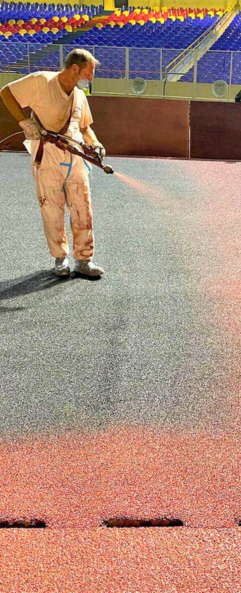 Step Step 6 : Athletic track
Athletic Track and Sports Fields
Specialist in sports surfaces
Working with the world's leading manufacturers, we can offer you a complete range of technical solutions to meet your specific requirements.
Athletic track
- Stabilized or top-of-the-range surface corresponding to World Athletics Standards after homologation.
- Primer, SBR & resin layer, filler layer, EPDM & colored resin final layer
Playing surfaces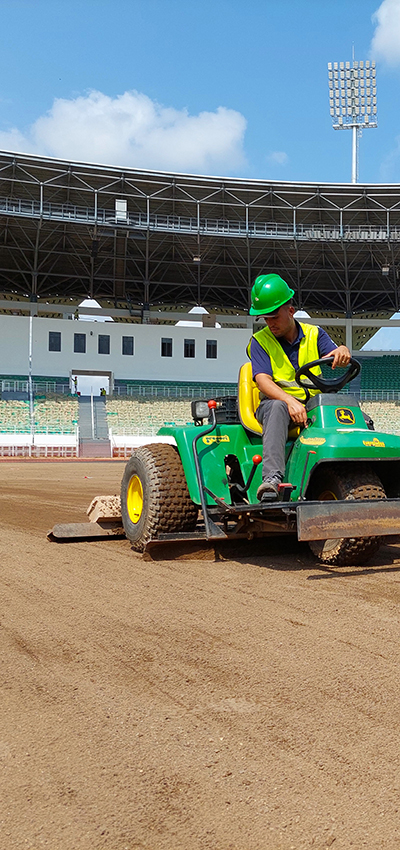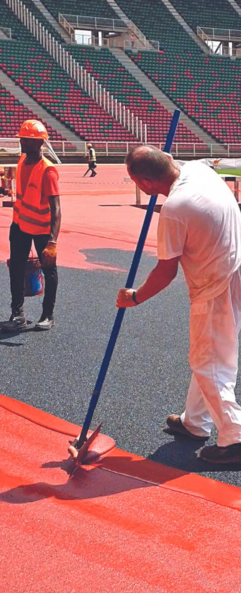 Natural Turf
Grassing by sodding
Grassing by sodding is a modern process that provides a durable and perfect grassed surface in a short period of time, whether for a sports ground or an amenity lawn. It is a speedy alternative to traditional grassing via seeding, responding to different limitations of the terrain, and suitable for all types of use (golf, training fields, landscaping, etc.)
No waiting time, the material can be used once laid.
Can be laid all year round
Thick and stripped of weeds no treatment needed
Large choice of varieties for tailor‐made usage
Outstanding and durable aesthetics
Gregori International will manage all projects stages: preparation of the grass in a nursery created especially for your project, de‐sodding, logistics, and re‐sodding.
Production
Production plots selected by the company and the client. A substrate to the standards required by the practice of high‐level competitive sport. Invisible and biodegradable strengthening mesh.
Sod‐cutting
An operation carried out with Gregori International equipment. Pest-free controlled sowing. Pre-treated annual bluegrass. In winter, the possibility of covering the entire surface area. Sod‐cutting down to ‐12°C
Logistics
Turf" freshly" harvested one day before the opening of the construction site. Gregori International moves all its installation equipment and its entire team to ensure a complete and totally controlled service.
Laying
Immediate use of the sport ground for training and premiere league matches . On site, the rolls are unloaded as the edge bander moves through the field. Replacement cores are provided in the event of a defect.
Natural Turf
The Flash Turf technique
The flash turf is a seeding and maintenance procedure that allows playing on a turfed sports field less than 99 days after seeding
This ultra-efficient method allows Gregori International teams to create sports grounds in record time !
Selection of a mixture of High-performance seeds adapted to dense sowing type English Ryegrass, Cynodon, Paspalum
High‐quality sprinkler system
Drainage system in compliance with the type of soil and climate conditions
Maintenance and monitoring during the growth period, top‐dressing / verti‐cutters / mowing / fertilisation …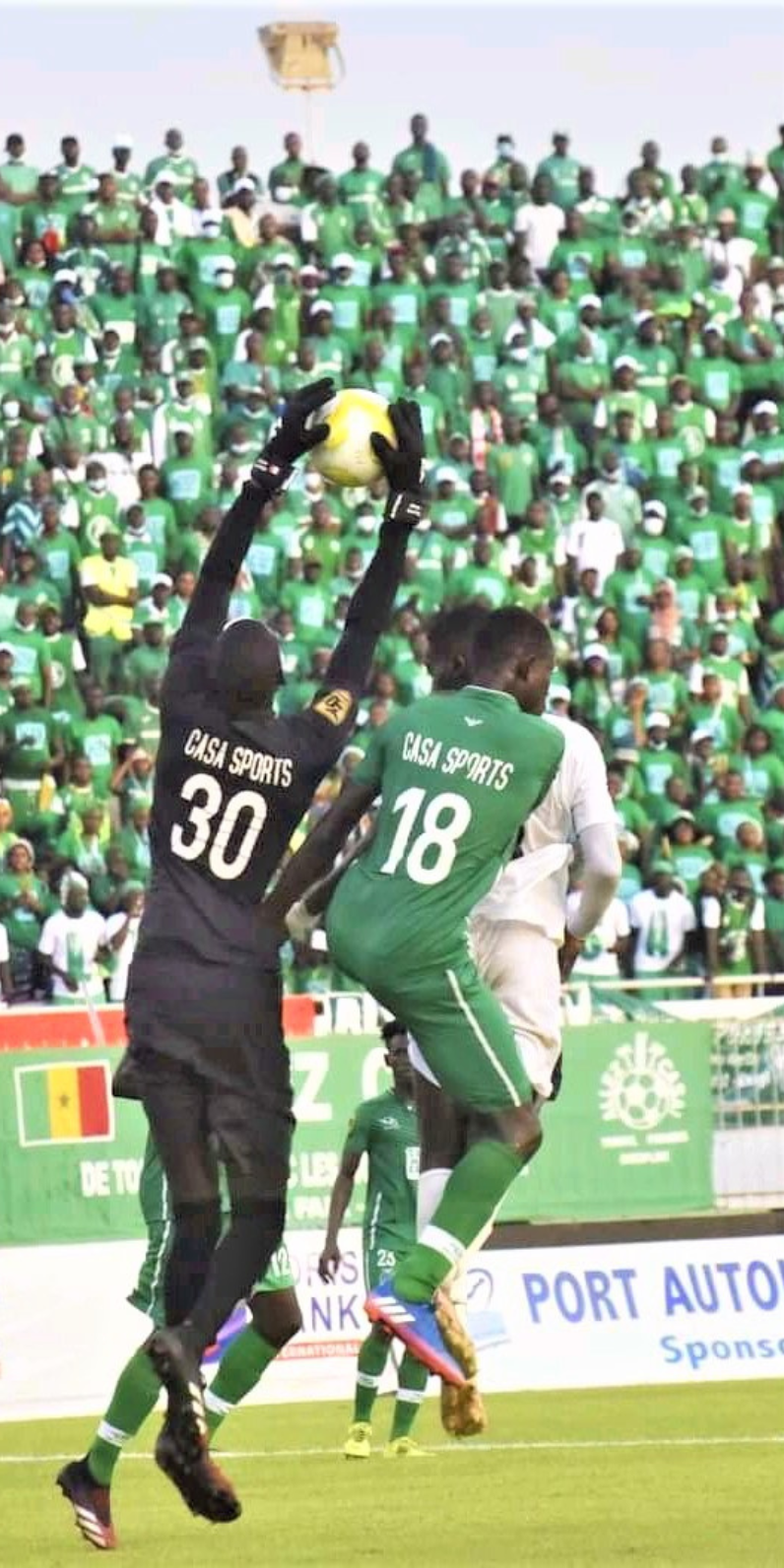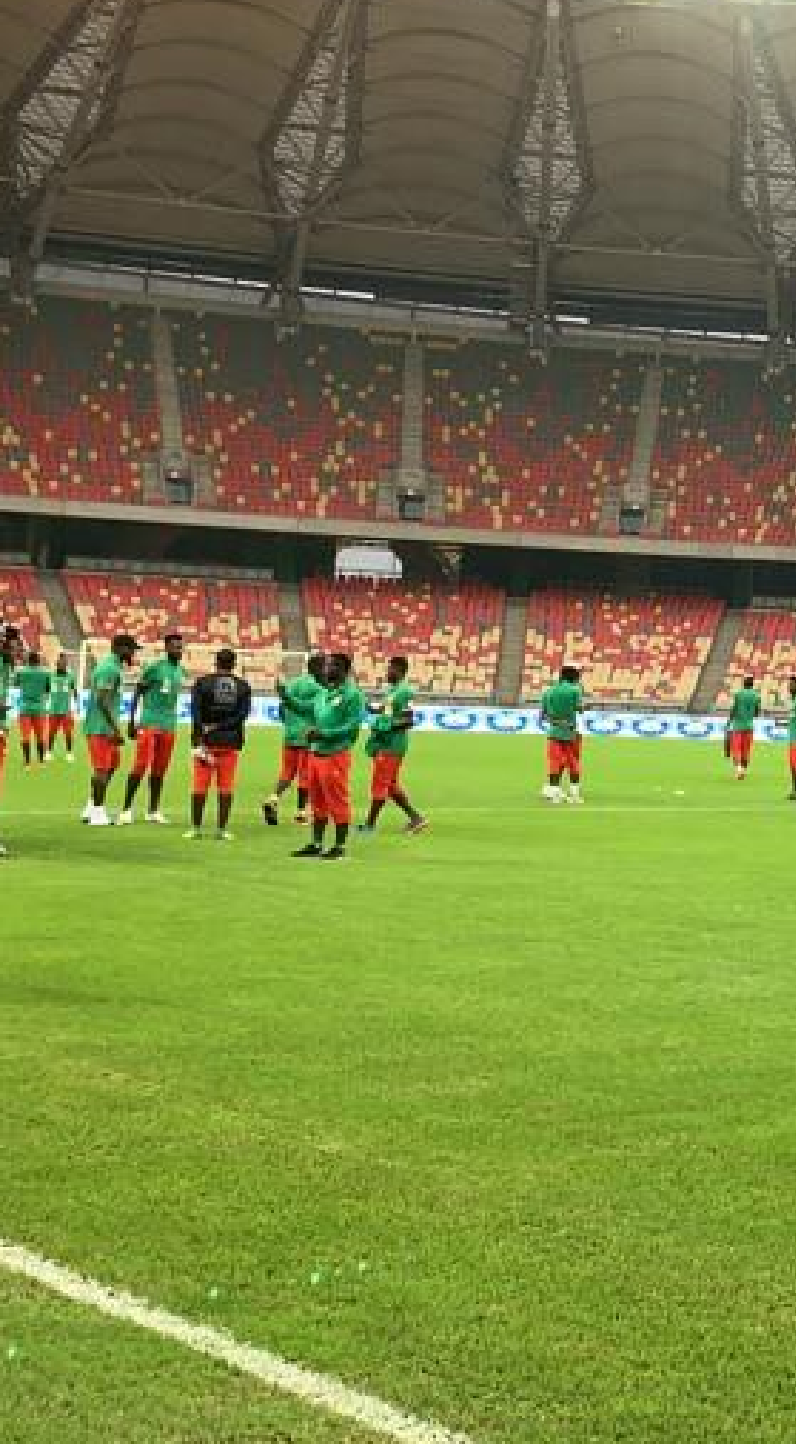 FIBERSoil Classic Fiber
With over one million m² of FIBERSoil laid across the world
Gregori International has been a specialist in reinforced soils for over 30 years, with over one million m² of FIBERSoil laid across the world.
This simple and innovative technology combines resistant, reliable, and affordable materials: sand and synthetic fibres.
This mixture can be used raw for equestrian and horseracing surfaces or to reinforce the turfed surfaces of sports fields. Thanks to FIBERSOIL CLASSIC FIBER, Gregori International offers a lawn with a root system woven into the heart of the fiber network over a great depth. The polypropylene fibers from new materials are very fine, imperishable, indestructible, and resistant to UV rays.
Quick use : Only 6 weeks after sodding with intensive monitoring.
Intensive use : Game time as twice longer than a traditional surface in all weather
High gaming performance and comfort High‐level quality and comfort for games, surface adaptable to any sport category.
Extreme climates : Robust turf, can withstand difficult climates
Excellent drainage : Highly permeable substrate, no game interruption, even in the case of heavy rain
Easy maintenance at lower cost : More resistant lawn that regenerates quickly. Reduced maintenance requirements and costs.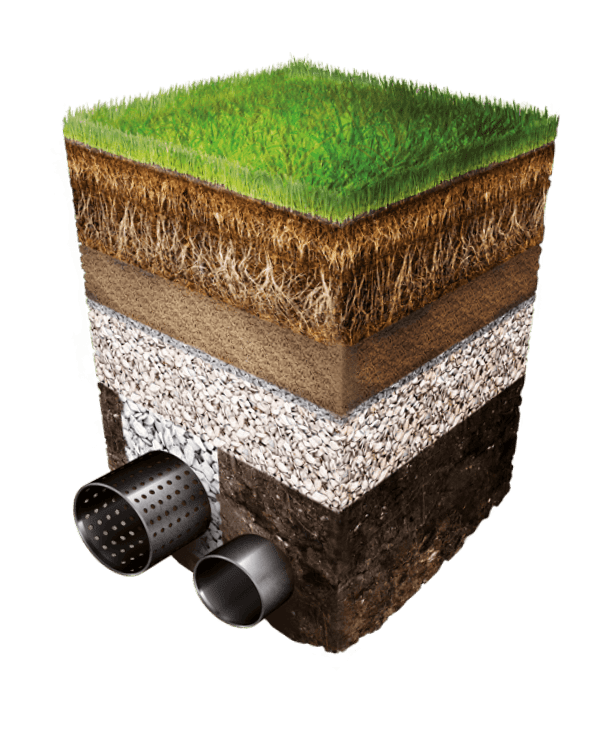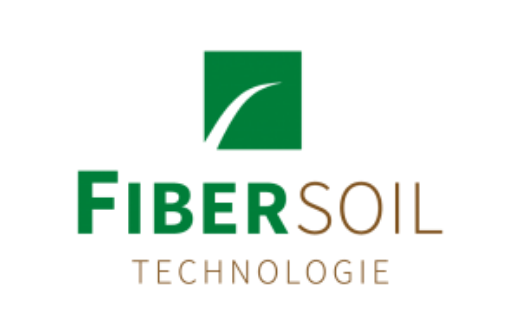 Grassing by seeding, sprigging or sodding
Reinforced substate Fibersoil
Choker layer
Enriched growth medium
Drainage and filtering layer
Perfored drain pipe
Irrigation pipe
Natural earth, base layer
Hybrid lawn
A hybrid sports lawn is the combination of two technologies: natural turf & synthetic fibres or an artificial weave.
This is a system where the natural lawn is reinforced by synthetic grass fibers. This innovative hybrid turf procedure facilitates the upkeep of traditional techniques and practices for natural turf. This technology is increasingly being chosen by Top‐level sports clubs, stadium managers, and federations to train and play the most prestigious competitions as it meets all technical, aesthetic, sporting, but also economic requirements.
Gregori International is a qualified specialized installer of hybrid sports lawns and offers maintenance schedules suitable for this technology. We will support you in your construction or renovation project of upscale pitches: hybrid turf solutions have proven themselves all over the world !
Better resistance to wear and tear
High gaming performance and comfort
Perfect for intensive play
The aesthetics of the lawn are preserved, a natural green
Reduced maintenance frequency
Stability of the playing field
Meets high standards requirements
100% REINFORCED NATURAL LAWN WITH A SYNTHETIC TURF FRAME
Pre‐woven synthetic material that allows the natural grass to grow through the fabric. The synthetic fibers are sewn onto a special cotton fabric which promotes the binding of the synthetic and natural strands in just a few days, while allowing the natural grass roots to grow, the surface remaining permeable to air and water, facilitating excellent soil resistance and stability. Using this process, the laying of hybrid turf through sodding has proven to be an optimal solution, especially when it comes to partially repairing the goal area on your ground.
HYBRID LAWN MADE THROUGH TUFTING, SYNTHETIC FIBRES PIERCED THROUGH A SUBSTRATE
Millions of artificial fibers are injected into the 100% natural lawn at regular distances and deep into the substrate. Thus, the roots of the natural lawn grow around the synthetic fibers, making it possible to consolidate the entire pitch. Stability, reinforcement, and uniformity of the ground are guaranteed at any time.
Synthetic turf
A permanent
playground
For sports fields to be used throughout the year that are reliable and designed to last, Gregori International will support you in creating your synthetic turf sports fields, with a wide range of possibilities.
The synthetic turf products we install have sought out very demanding selection criteria and specifications chosen for their quality, aesthetics, and innovative character, selected from recognized and accredited suppliers, and favoring eco-responsible practices.
Practicable in any season
Pas de limite dans les fréquences de jeu.
Flexible solution for events
Easy maintenance
Uniform and permanent surface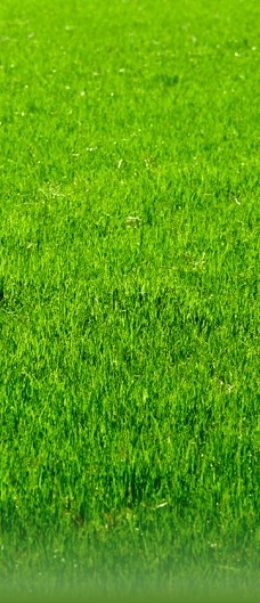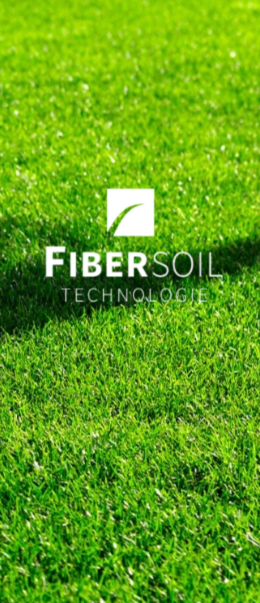 Still wondering about the best grass solution for your constraints and your playing surface?
Let's study your project together and choose the best turf technology.